About CBN
History | Our Mission & Vision | Branches | Organogram | Departments | The Board | Past Governors | Freedom of Information Office | The CBN Service Charter | Our Information Security Policy
Board of the CBN
Mr. Aliyu Ahmed



Director

- Since

9/25/2020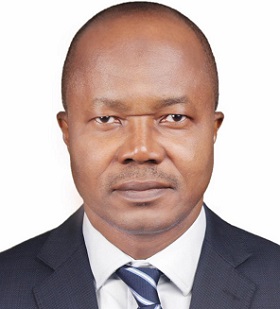 Aliyu Ahmed was appointed Permanent Secretary in the Federal Civil Service on the 18th of December 2019 and deployed to the Federal Ministry of Finance (FMF) responsible for Special Duties.
Subsequently, he was deployed to take over as Permanent Secretary, Federal Ministry of Finance with effect from the 24th of September 2020 and by virtue of the provision of the Central Bank of Nigeria (CBN) Act 2007 (as amended), Mr. Aliyu automatically resumed as a Non-Executive Director of the CBN on the 25th of September 2020. Prior to his appointment, Mr. Aliyu had served as Senior Advisor to the Executive Director responsible for Angola, Nigeria and South Africa at the World Bank Headquarters in Washington DC, USA; and Special Assistant to the Permanent Secretary in Economic Affairs Office at the Presidency (1999); Federal Ministry of Industry (2000 and 2001); and Federal Ministry of Finance (2001).
During his career, Mr. Aliyu served on a number of Committees and Panels. He was a member of the Board of Directors of Africa Export Import Bank, Cairo Egypt; OPEC Fund for International Development (OFID), Vienna, Austria; ECOWAS Bank for Investment and Development (EBID), Lome, Togo etc. He also taught at the Usman Danfodio University, Sokoto between 1989 to 1993 before joining the Federal Civil Service as Principal Finance Officer.
Mr. Aliyu obtained MSc. Financial Economics from the University of Strathclyde, Glasgow, UK in 2002; MBA (Finance) from the University of Lagos in 1989; and BSc. Quantity Survey in 1986 from the prestigious Ahmadu Bello University, Zaria.
He attended the National Defence Collage from 2009 to 2010 and was conferred with the Fellowship of National Defence Collage (FDC).
---
See List of Retired Board Members
See List of Serving Board Members
See Past and Present Governors of the CBN
See Frequently Asked Questions about the CBN Board