About CBN
History | Our Mission & Vision | Branches | Organogram | Departments | The Board | Past Governors | Freedom of Information Office | The CBN Service Charter | Our Information Security Policy
Board of the CBN
Adeola S. Adetunji



Director

- Since

7/7/2018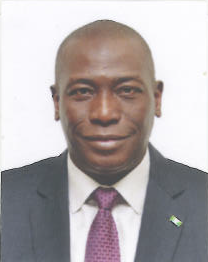 Mr. Adeola S. Adetunji was born on 15th August, 1966 at Nottingham, England. He graduated from the University of Ife in 1988 with a Bachelors of Science Degree in Economics and obtained his Master's in Business Administration from the University of Pittsburgh, United States of America in 1993.
Prior to his appointment, he had served as the Managing Director (MD) and Chief Executive Officer (CEO) of Coca-Cola Nigeria Limited (2013-2016), MD Waveside Limited and GM Manufacturing and Trading, Coca-Cola South Africa (2011-2012), Consultant to the Coca-Cola Company Africa Business on Managed Distribution Centres (2010- 2011), MD Coca-Cola Sabco North & East Africa (2008-2010), Director Coca-Cola East Africa (2003-2008), Coca-Cola Southern Africa Senior Operations Manager (1991-2001), Franchise Development Manager, Angola (March 1998- December, 1998), Executive Assistant to VP Operations (1997-1998), Accounting Manager, Coca-Cola Southern Africa Division (1996-1997), Principal Auditor- Coca-Cola International Auditing Department (1993-1996), Senior Auditor, Nexia International (1989-1992) amongst others.
Mr. Adetunji is a member of Global Advisory Council, University of Pittsburgh, Pennsylvania, USA, Young Presidents Organisation, a Non-Executive Director at AIH Properties, South Africa and also has a certification in Private Equity and Venture Capital from Harvard Business School.
Mr. Adetunji is widely travelled and is married with children.
---
See List of Retired Board Members
See List of Serving Board Members
See Past and Present Governors of the CBN
See Frequently Asked Questions about the CBN Board