Featured Articles
CBN Partners Federal Ministry of Finance and The Bill & Melinda Gates Foundation on Digital Financial Inclusion Project in Nigeria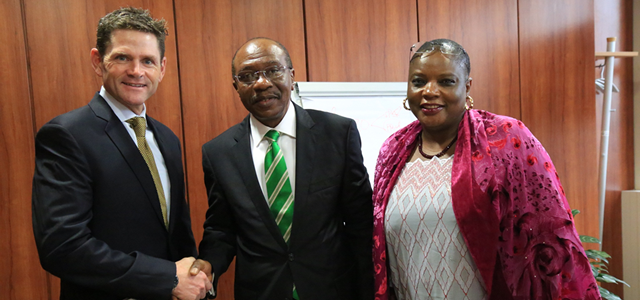 CBN Governor, Mr. Godwin I. Emefiele with Mrs. Anastasia M. Daniel-Nwaobia (Permanent Secretary, Federal Ministry of Finance) and Mr. Rodgers Voorhies (Global Head, Financial Services for the Poor, Bill & Melinda Gates Foundation) at the Inaugural project meeting
On 30th October 2015, the Central Bank of Nigeria (CBN) hosted the Inaugural Digital Financial Inclusion Project meeting as per the Letter of Understanding executed between the Federal Ministry of Finance; Central Bank of Nigeria and the Bill & Melinda Gates Foundation. The project is focused on:
Increasing the level of Financial Inclusion in Nigeria and support the achievement of the 70% payments target by the year 2020
Strengthening the payments system in order to accelerate the pace of digitalization in the country
Improving efficiency of public expenditure, reduce leakages and save money for vital development projects
Speaking at the meeting; the CBN Governor, Mr. Godwin I. Emefiele restated the bank's commitment to the achievement of the National Financial inclusion Strategy goals as a means of enhancing economic opportunities for Nigerians. He also acknowledged the sustained collaboration with the partner institutions on financial inclusion and charged them not to relent in their efforts.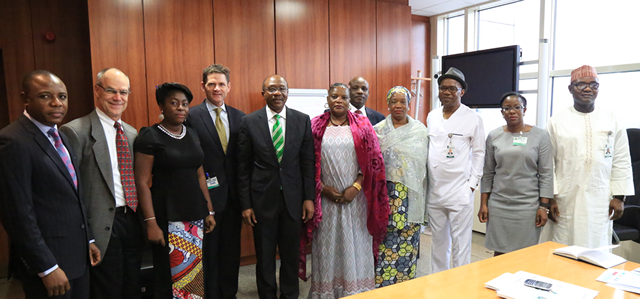 Cross-section of participants at the inaugural project meeting
The Permanent Secretary, Federal Ministry of Finance - Mrs. Anastasia M. Daniel-Nwaobia also affirmed commitment to the partnership and expressed delight at the prospects of the project in supporting government's drive for a more efficient and productive public-sector. She highlighted the need to digitize critical sectors like Agriculture, noting the pioneer E-Wallet scheme for Farmers.
Cross-section of participants at the inaugural project meeting
Also speaking at the meeting, Mr. Rodger Voorhies - Global Head, Financial Services for the Poor (Bill & Melinda Gates Foundation) underscored the fact that Nigeria remains the Foundation's top priority on financial inclusion in Africa, given the country's socio-economic potentials within the region. He also assured that their wealth of experience in implementing digital financial Inclusion projects, globally known as the "
Level One project
" in eight countries would be brought to bear in supporting the Nigerian implementation.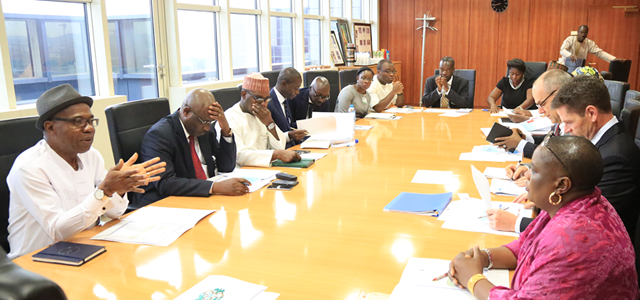 Deputy Governor, Financial System Stability - Dr. Joseph O. Nnanna (1st Left) addressing participants at the meeting
The Diagnostic study on financial inclusion in Nigeria conducted by McKinsey & Co (Technical Advisers) was presented at the meeting, with the key recommendation for pilot schemes to digitize Conditional Cash Transfer programs and financial services for the Agricultural sector.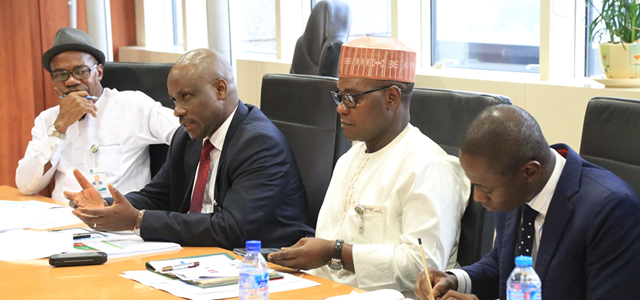 Mr. Dipo Fatokun (2nd Left) - Director, Banking & Payments System Department sharing insights about the Payments System in Nigeria
The highpoint of the meeting was the formal inauguration of the
Digital Financial Inclusion Project Steering Committee
comprised of the Tripartite; with the Deputy Governor, Operations Directorate representing the high-level interest of the CBN, the Permanent Secretary representing the Federal Ministry of Finance and the Global Head, Financial Services for the Poor, representing the Bill & Melinda Gates Foundation. The Head, Financial Inclusion Secretariat will serve as Secretary to the Committee.
The meeting ended with the resolution to establish a Programme Management Unit (PMU) within the Financial Inclusion Secretariat to implement the project, as espoused in the executed Tripartite Letter of Understanding.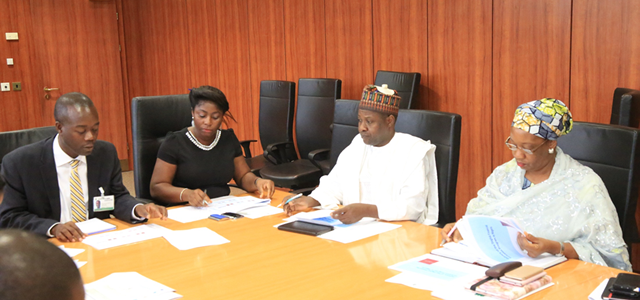 Dr. Philip Osafo-Kwaako (1st Left) - McKinsey & Co (Technical Advisers) presenting the diagnostic study on financial inclusion in Nigeria