About CBN
History | Our Mission & Vision | Branches | Organogram | Departments | The Board | Past Governors | Freedom of Information Office | The CBN Service Charter | Our Information Security Policy
Board of the CBN
Prof. Justitia O. Nnabuko



Director

- Since

7/7/2018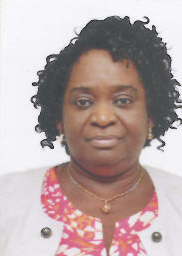 Professor Justitia Odinakachukwu Nnabuko was born on 23rd September, 1954 in Owerri, Imo State. She graduated from the University of Nigeria, Nsuka (UNN) where she graduated with a Bachelors of Science in Business Education in 1981 and obtained a Doctorate Degree from the same University in 2002.
Prior to her appointment, she was Dean, Faculty of Business Administration, UNN (2014-Date), Professor of Marketing (2010 to date). Prof. Nnabuko is an academician with a wealth of experience and has served in various capacities at the University of Nigeria (UNN) from 1983 to date.
She has published various books and articles amongst which are: Marketing Management, Vocational Skills: Instructor's Guide, Vocational Skills: Learner's Course books 1 & 2, Strategic Salesforce Management and many Journals. Prof. Nnabuko is a Fellow of the National Institute of Marketing of Nigeria, member of the Academy of Management, Nigeria, Nigerian Institute for Public Relations, Institute of Management Consultancy and National Association of Women of Academics.
Prof. Nnabuko is married with Children
---
See List of Retired Board Members
See List of Serving Board Members
See Past and Present Governors of the CBN
See Frequently Asked Questions about the CBN Board